I love rubber stamps, they are absolutely fun..
I
like the possibilities- you can easily customize any object with a simple stamp.
Since we use hand stamped muslin bags to package some of our soaps, I have a great excuse to stamp around all day..
At one point, I was on the hunt for a matching stamp for each of our designs, I found ready-made stamps for most of them, but still had a few that I just couldn't find a stamp for. It was either the size or design that I didn't like..
Or maybe I just wanted to try carving a stamp from scratch on my own.. (Yeah, I think that's it).
My first DIY rubber stamp
We have these super cute Nautical Anchor soaps, and we make them in different combinations of white, red and blue. I decided to make an anchor stamp for their bag.










What you need to carve your own stamp:
Carving rubber - There are different types and hardness levels, I started with the blue, softer one which was really easy to work with. You can find video tutorials online as well.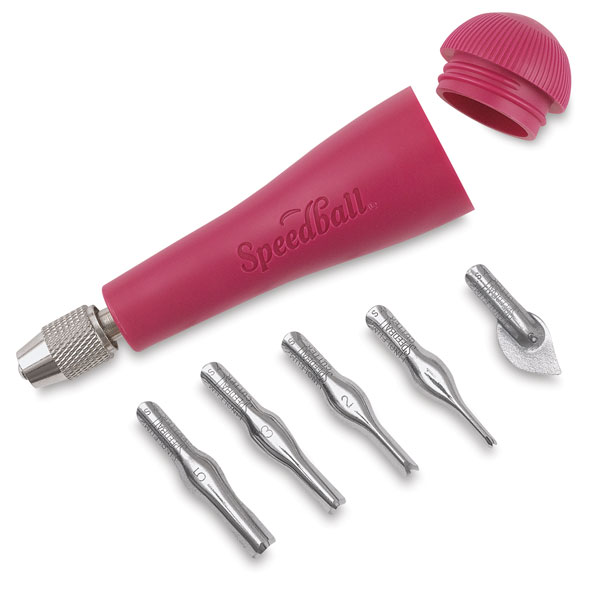 Carving Tool kit- I bought a simple one from Hobby lobby, it was perfect for my little experiment. If you really carve a lot, you might want a more sophisticated kit. speedball kit
Paper & pencil
X-acto knife
How to carve your own rubber stamp:
1- draw the design with a pencil on plain paper
2- transfer the design to the carving block- simply place it on the rubber with the drawing faced down, and draw over it with the pencil.
3- start carving.

Tips:
- Work carefully - the tools are sharp, so make sure the direction is from you - outwards.


- Before you go ahead and carve out the rubber with the tools- go over the edges of the design with an Xacto knife, the carving part would be more precise after that.
You can see on my first attempt- the stamp has a thin circle frame around it which I messed up. Learn from my mistake- Start with the blade before you get to digging out rubber :)
- It is a matter of practice, the more you do it the easier it gets.
I really enjoyed making a stamp from scratch, can't wait for a chance to make another one.